Coaching
About Coach James Stewart of Couch to the Summit Performance Coaching
My name is James Stewart. I'm an Australian born 43-year-old ultra-endurance and vertical focused trail running athlete living in Vancouver Canada. I'm also an experienced adventurer, health and fitness advocate, adventure photographer/film-maker and performance coach!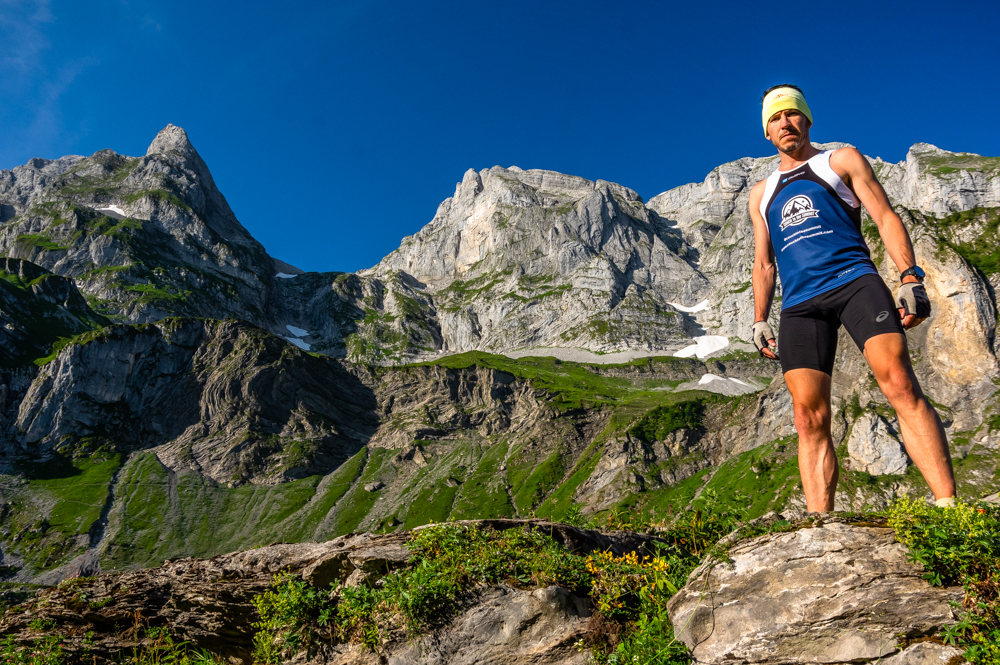 Qualifications
Mountain/Trail runner and endurance athlete since 2007
Racing background in: Stair Racing, Vertical KM and Vertical Style Races, Sky Running Marathons, Short, Medium and Long Distance Trail Running, Ultra-Marathons, FKT's
I have been coaching athletes since 2019.
I am a Certified Ultra-Running coach with UESCA (United Endurance Sports Coaching Academy).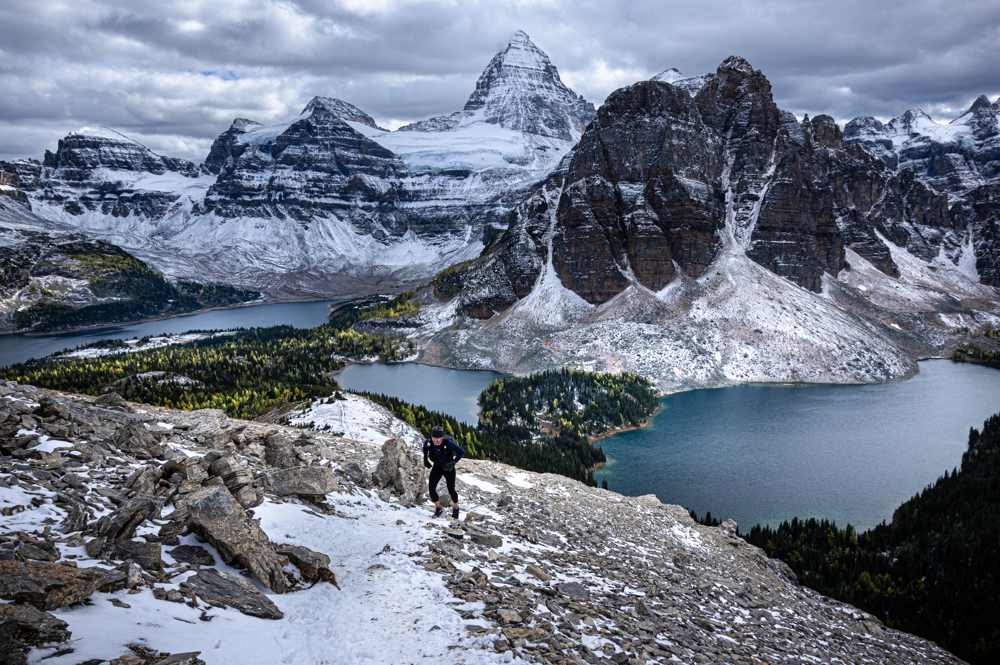 James' Athletic CV:
2022:
Mar: Everesting Challenge - (92km / 8900m) Cardiac Hill, Burnaby, Canada [ Strava ]
4th - Run Ridge Run - (25km / 1400m) Belcarra, Canada [ Strava ]
2021:
7th - Survival of the Fittest (35km / 1500m) Squamish, Canada
1st - Vancouver 100km - 13hrs56m [*16 mins from course record time] - (100km / 5500m) North Vancouver, Canada [ Strava ]
Canadian Rockies Adventure Photography Tour - Two weeks 300km+, Canada [ Youtube Playlist ]
2020:
5th - Run Ridge Run - (25km / 1400m) Belcarra, Canada
FKT - Golden Ears - West Canyon Parking Lot to Summit (12km / 1700m) 2hrs2mins (Now surpassed).
FKT - Double Howe Sound Crest Trail (54km/4500m), 10hrs58mins (Previous time 13hrs49mins) BC, Canada [ Video ]
2019:
3rd - Hallow's Eve Trail Marathon (42km / 1800m) Vancouver, Canada
July/August/September: Three months daily adventure photography hiking and trail running. Alps, Europe. [ Instagram Portfolio ]
37th - BEI K3 (9km / 3000m) Susa, Italy
2nd - Multi Grouse Grind Challenge - 18 Grinds in 19 hours (beyond the previous record of 17) (48km / 14650m) North Vancouver, Canada [ Article ]
11th/500 - Seek the Peak (13km / 1300m) North Vancouver, Canada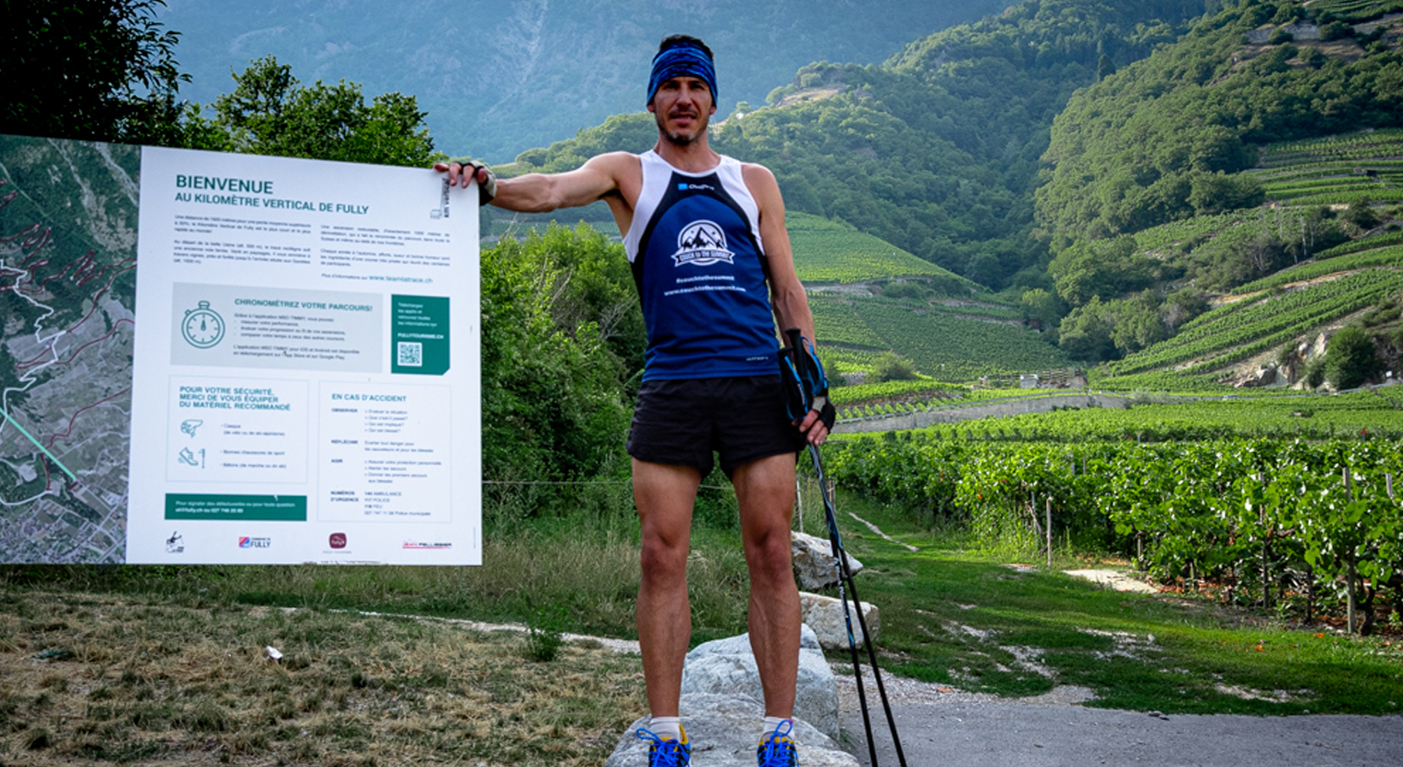 2018:
FKT - Howe Sound Crest Trail North to South route - (28km, 3000m) BC, Canada (Now surpassed).
June/July/August: Three months daily adventure photography hiking and trail running. Pyrenees and Alps, Europe.
2017:
14th/4000 – Taipei 101 Stair Race (90 floors) Taipei, Taiwan
12th – Grouse Grind Trail Race (2km / 800m) North Vancouver, Canada
2016:
13th/4000 – Taipei 101 Stair Race (90 floors) Taipei, Taiwan
Mt Fuji Summit 5hrs starting from 6 Chome Fujimi (23km / 3000m) Japan [ Video ]
2015:
1st – Crackenback Challenge (2km / 600m) Thredbo, Australia
3rd/1400 – Q1 Tower Stair Climb (77 floors) Gold Coast, Australia [ Video ]
2nd – Mt Bogong Conquestathon (20km / 1300m) Mt Bogong, Australia
15th – Buffalo Stampede Marathon (42km / 2900m) Bright, Australia
8th – Milla Vertical d'Areu (4km / 1600m) Areu, Spain
2nd – Verticale du Criou (4km / 1500m) Samoens, France
31st/400 – Sky Running European Championships Mont Blanc Vertical KM (3km / 1000m) Chamonix, France
21st/2500 – Mont Blanc Marathon (42km / 2900m) Chamonix, France
23rd – Vertical KM Val-d'Isère (2km / 1000m) Val-d'Isère, France
58th – Dolomites Vertical KM (2km / 1000m) Canazei, Italy
69th – Dolomites Sky Race (21km / 1900m) Canazei, Italy
18th – TPS Vertical K2 (7km / 2000m) Sainte-Foy-Tarantaise, France
31st/400 – Red Bull K3 (9km / 3000m) Susa, Italy
13th – Eureka Tower Stair Climb (88 floors) Melbourne, Australia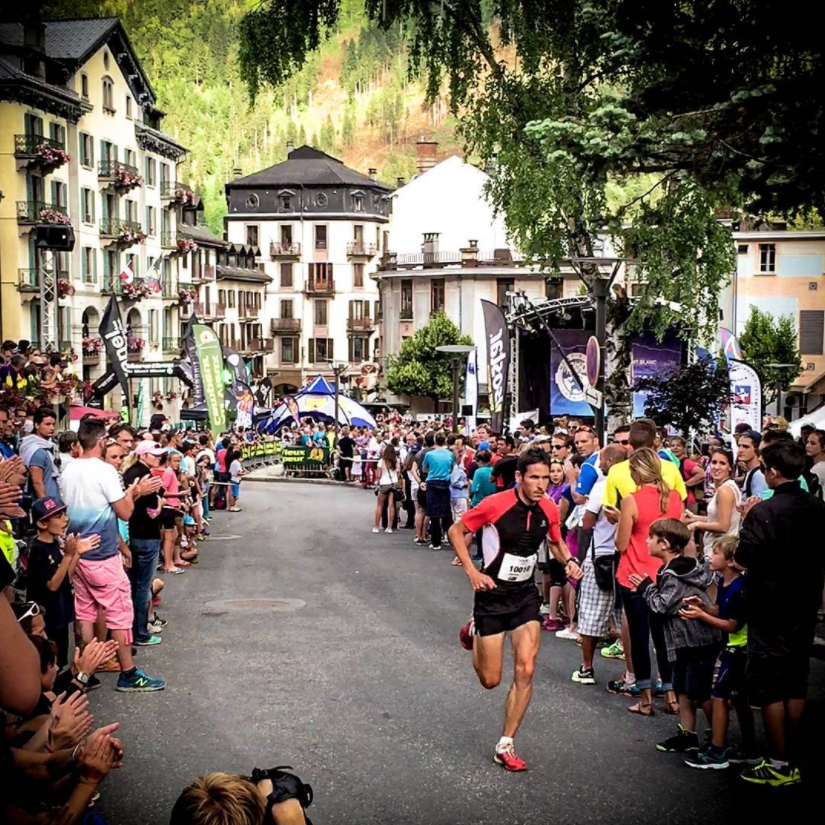 2014:
1st – La Sportiva Bon Accord Vertical KM (7km / 1300m) Harrietville, Australia
3rd – 2014 Verti-cool Black Mountain Ultimate Stair Climb Challenge - Canberra, Australia
9th – Bright 4 Peaks - 4 day Race - Bright, Australia
8th – Eureka Tower Stair Climb (88 floors) Melbourne, Australia
6th – Tour de Ridges Half Marathon (21km / 600m) Canberra, Australia
2013:
27th – Mont Blanc Vertical KM (3km / 1000m) Chamonix, France
55th/2500 – Mont Blanc Marathon (42km / 2700m) Chamonix, France
65th – Sky Running European Championships Dolomites Vertical KM (2km / 1000m) Canazei, Italy
99th – Dolomites Sky Race (21km / 1900m) Canazei, Italy
2nd – K2 Summit Half Marathon Auburn (21km / 700m) CA, USA
2012:
5th – ACT Mountain Running Championships (11km / 1000m) Mt Tennant, Australia
2011:
3rd – ACT Mountain Running Championships (Tidbinbilla, Australia)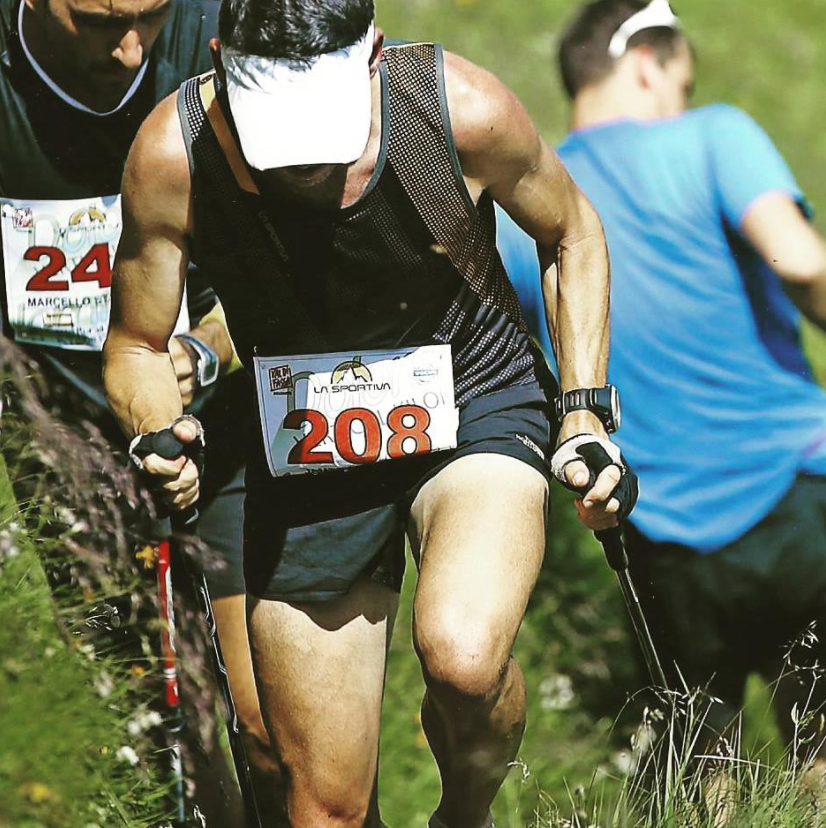 About Me
My name is James Stewart. I'm an Australian born 43-year-old ultra-endurance and vertical focused trail running athlete living in Vancouver Canada. I'm also an experienced adventurer, health and fitness advocate, adventure photographer/film-maker and performance coach!
I have been running my performance coaching service since 2019, and I have worked with people of all varying health and fitness levels, from absolute beginners to elite athletes and everyone in between. The feedback I have received in the first four years of my coaching service has been heart-warming. Just like my running, I do try to go the extra mile for my clients. I give my coaching everything I have; in the same way I give my all to my athletic pursuits. I'm also the race director of the Vancouver Vertical KM online race series which has been running since the summer of 2021.
I've experienced every form of the trail running sport from vertical only racing to short fast races, marathons, ultra-marathons, and technical sky running races and even stair races. I've had to build my way through each progression. It took over a decade as a trail runner before my body was even functional enough to survive an ultra – let alone compete for a win at elite levels.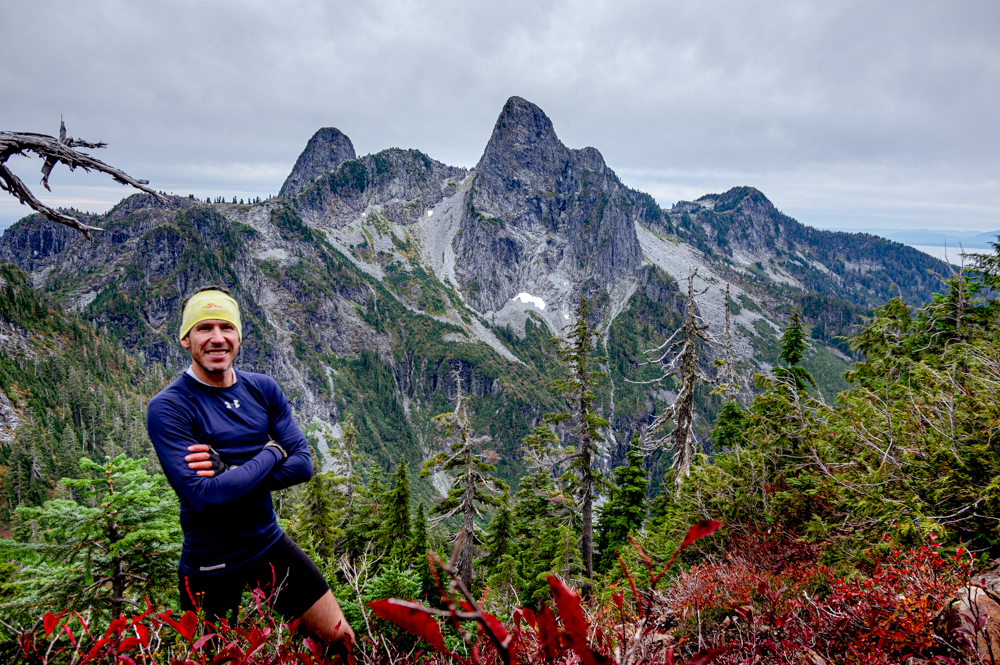 Racing is only one small part of my fitness journey. I love competition but it's not my passion. I love the mountains, nature and adventure, even more. I've spent years exploring the Alps in Europe and the rugged, wild and remote mountains in places like Australia and Canada with my cameras trying to capture and share some small essence of the beautiful mountain landscapes in the world. You can explore some of my experiences by looking through my photography portfolio here and also on Instagram and the film adventures on my Youtube channel
My fitness is a huge asset to my adventure photography. Because not only can I see more in a day, it also gives me the potential to run deeper into the mountains than a typical hiker can manage, it also allows me the ability to stay high in the mountains often late into the evenings to get the best shots during the golden hour of photography at dusk. I would then run down the mountains quickly at dusk or in the early evening twilight whereas doing that as a hiker could take 3-4 times longer.
I've experienced and faced difficult situations in the mountains from bad weather, enduring fatigue and tiredness, wildlife encounters, planning and gear malfunctions, and also made my share of mistakes. All these experiences have given me great wisdom in how to develop as an athlete and also how to adventure safely.
What makes me somewhat unique is my entry into the sport due to my early limitations. This made me focus solely on vertical endurance running at the beginning of my journey, and this greatly shaped the style of training and coaching I now provide.
I learnt the importance of developing strength as a vertical focused athlete before trying to be more of an all-round endurance athlete or runner. I believe this to be a safer and more advanced method of developing beginner athletes due to the less mechanical impact forces that often derail beginner level runners. Climbing uphill forces and reinforces better running technique – while at the same time – greatly increasing physical strength in the lower extremities from the up and downhill training loads needed to handle the impact of running fast on all styles of terrain.
I experienced how being a great uphill athlete made me a great athlete in general and allowed me to then specialise my training on other areas without having to go through the same traditional coaching methodologies that are largely born out of track and field and road marathon coaching paradigms. I'm a coach coming in and focusing on the complete opposite end of the spectrum and I know it also works really well. It worked well for me and is proving to work well for the athletes I coach.
Understanding my background better solidifies the style of coach I now am. I have been on my health journey since 2005 and my running journey since 2007. Since then, I've been absorbing myself in the world of health and endurance related fitness, but my journey and success hasn't come easy. I've experienced all the gamut of emotions there is to experience and all the experiences there are to have emotions for.
My life isn't a long list of continual accolades and achievements and its very different to the path many accomplished runners take. My competitive career has for the most part been a missed opportunity, but there have been occasions of joy and breakthrough along the way.
I barely ran at school. After school I was sedentary for almost ten years apart from playing cricket and some social touch football. I retired from cricket at age 23 after breaking down from lower back stress fractures and suffering enduring back pain. A decade and more of cricket bowling put a lot of torsion and twisting on the right side of my body causing significant muscle imbalances and damage. While I healed the fractures, I struggled to heal the on-going pain and trauma in my back (and also hip) and I suffered through years of hell. I would spend all day at work in my office chair in pain and lack of activity made things even worse. I knew in the back of my mind I needed movement, but I didn't have a passion for any form of movement other than cricket. I worked with physiotherapists to strengthen and heal but 4 years went by with little progress. My 20's were supposed to be the healthiest and most active time in my life, but I felt like I was 80-years-old. I made radical changes to my diet in an attempt to improve my health – and a lot of things made me healthier and brought back energy for life that was missing – but getting out of pain was the holy grail.
One day a friend of mine (an ultrarunner) invited me to run up a 200m high local mountain. I accepted the invitation and it was somewhat of a horrid experience. I had to stop a whole bunch of times to catch my breath and also to let my weak legs rest, but I eventually made it up to the top. I didn't consider it a goal or ambition; it was just something I fell into by chance that one day.
But that day was a key turning point in my life.
When I got back to the office that afternoon, I barely had any pain in my back for the rest of the day. I had tried everything and nothing had worked to that point, but running up this mountain somehow helped! And that was enough to motivate me to start trying mountain running. Having been stuck inside for almost 4 years I really truly loved spending time outside and in nature. When I ran I felt like a kid again – and the joy I had for moving my body. It wasn't just the running I loved, but feeling like I was living life again and experiencing adventure in the world for the first time. I was missing this from my life and when I started it, I realised how much I truly needed it.
Pain (moreso the avoidance of it) is a massive motivator.
I became obsessed about climbing that first mountain without stopping because each time I tried my symptoms improved. After about 3-4 attempts I made it to the top without stopping and soon I only suffered pain when I was standing around for long periods of time. But I was finally active without pain (in my back that is). Then I became obsessed about getting faster. And this went on for a while. I'd run this 2km trail 2-3 times a week. And that's all I did. For months and months and months. This was before Strava, so I would lap time my progress to various landmarks on the trail. I broke the trail down into segments and kept trying to improve on each segment. I figured out which segments I was poor on where I needed to build more strength.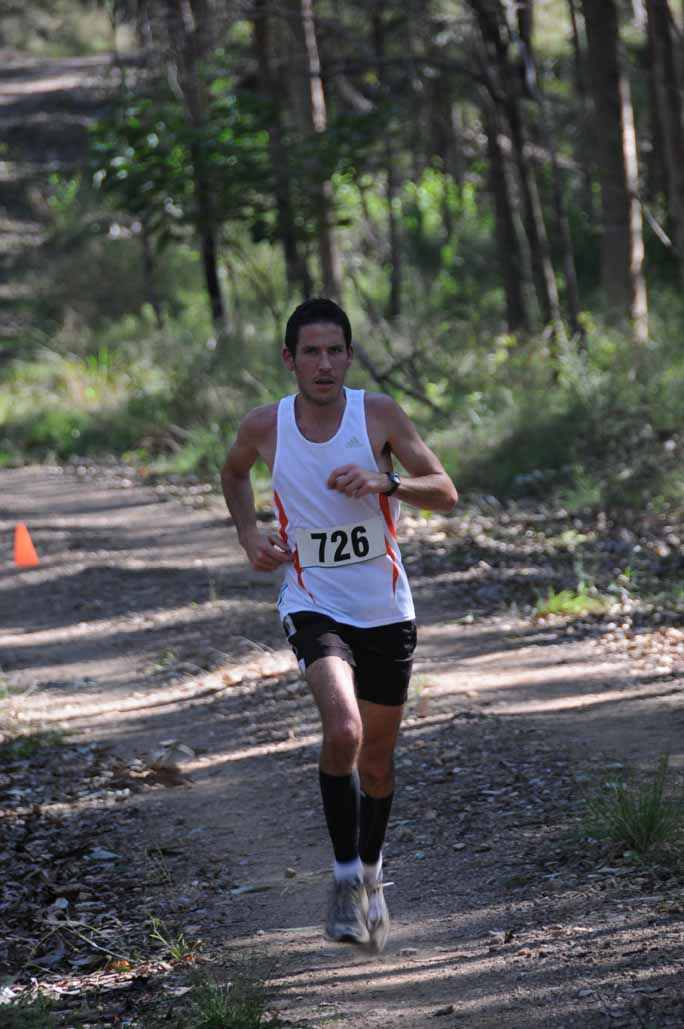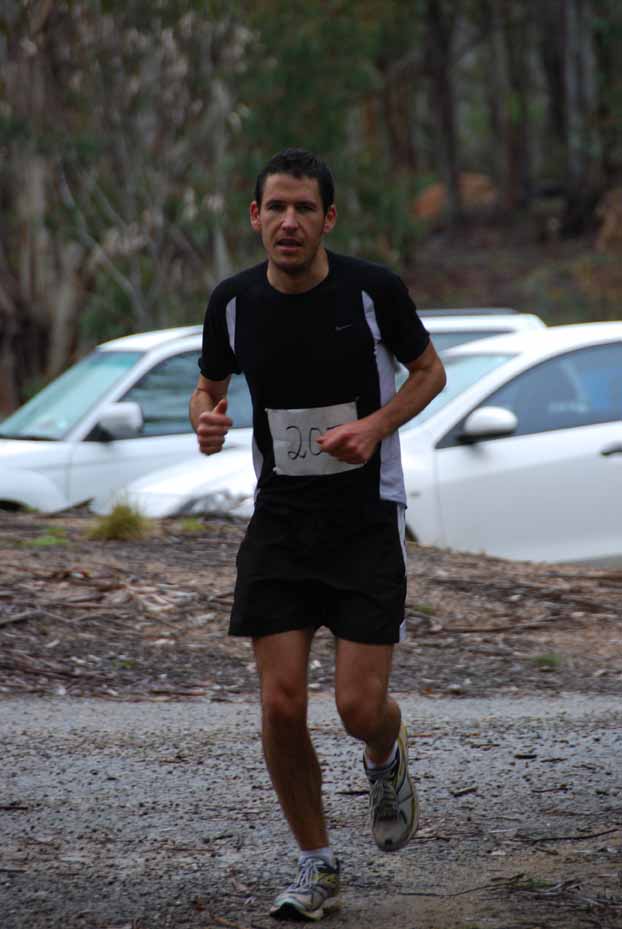 Old images at the beginning of my run journey – with tiny pin legs
However, there was another problem. I had been in a bad collision injury playing a social game of touch football a couple of years early. I suffered a grade 4 chondral injury to the kneecap cartilage which means the cartilage had shattered completely to the bone. Running uphill was ok for the most part, but I couldn't run downhill for the first two years of my running journey without pain. And I'd continually breakdown with some form of injury trying to run more than a few kms on flat terrain. I experienced almost every type of running injury imaginable in those formative years. I'd constantly strain my hamstrings or calf muscles. But I kept at it. Over the years my knee slowly improved and eventually I could run downhill without pain. Then I started to compete more often in the local mountain running scene in Canberra, Australia where I was living at the time.
The director of the Australian Mountain Running Association told me I had a lot of potential if I could ever get serious with my training, but the problem was I couldn't get serious with my training because my body wouldn't let me. I couldn't follow the traditional training programs, so I had to figure out my own way. I often wonder what I could have achieved if I had started running young, had a strong track and field background at school, and had a constant yearly progression. But my body was just never truly cut out for it.
This is why I focused solely on vertical steep hill running because I could run uphill relatively pain free. The steeper it got the better I felt biomechanically, so I searched out the steepest hills I could find and tried to run them as fast as I could. I eventually discovered the reason for this, steep hills reinforce proper running form and technique and build strength there even if your body is mechanically dysfunctional. Eventually, just weeks, months, and then years doing this style of training, strengthened and stretched the areas of my body that I needed to overcome the dysfunctional biomechanics that had been holding me back. I could have developed this strength in the gym or rehab setting, but I just didn't enjoy doing it. I could never really commit to a consistent process, but outside in nature, I was obsessed. I simply found another way to make myself strong without a yoga mat or gym equipment.
I had searched long and hard and spent thousands of dollars trying to find my way out of pain, but the solution had been staring it me from my office window every day in those years of sedentary pain filled existence. The mountains held the promise of a pain free life and they gave it to me.
And something incredible was happening, slowly my knee healed and it also revealed to me that the body could heal if you give it the right stimulus. I learned the lesson that once we stop moving, everything gets worse, "use it or lose it" became a strong motto in my mind. Eventually a scan of my knee (see report here) ten years later had the doctor writing "remarkably normal appearing knee particularly given the history of the previous chondroplasty" were the words that re-inforced I was on the right path. Not only had mountain running healed my back pain but it also healed my knee. I thought I would be limited in my running future by it, but in fact, I was slowly become strong and powerful.
I went from a life of zero adventure, to a life seeking out all the adventure I could find. I would study terrain maps and look for mountains and terrain I could explore. I felt like I had suddenly been drawn into the life of exploration like my ancestors once lived. Humans are designed to be constantly moving and moving in nature and I finally realised that movement in nature is life. Rather than resenting life, I finally had hope for a positive future. I knew my life could now be a series of endless adventures, and I was obsessed. While in pain, I was never interested in travel, but now I couldn't wait to travel the world and experience all the new mountains with their differing personalities. Not only did I dream it, I went and actually did it. I quit my job, sold my house, and went travelling for years on end exploring mountains all over the world.
I went from an extremely weak individual to have great physical endurance and stamina. I began racing any steep uphill race I could find, and this took me to Europe the home of Vertical KM racing as there weren't many races suited to me where I lived in Australia. I also began racing stairs as well. By 35, I was standing on the starting line competing against the world's greatest endurance athletes in the mountains of Europe in Vertical KM races. I've stood on the start line with athletes I idolised and saw them run away from me, and even overtaken a few of them from time to time too.
After 6 years of trying, I was finally able to start building up to marathon distance runs but they were few and far between. I was shocked when I finished my first skyrunning marathon in Mont Blanc Chamonix in 55th place in 2013, and two years later, I improved that to 21st place out of the 2000 fit participants. None of this would have been possible if I didn't decide one day to take action.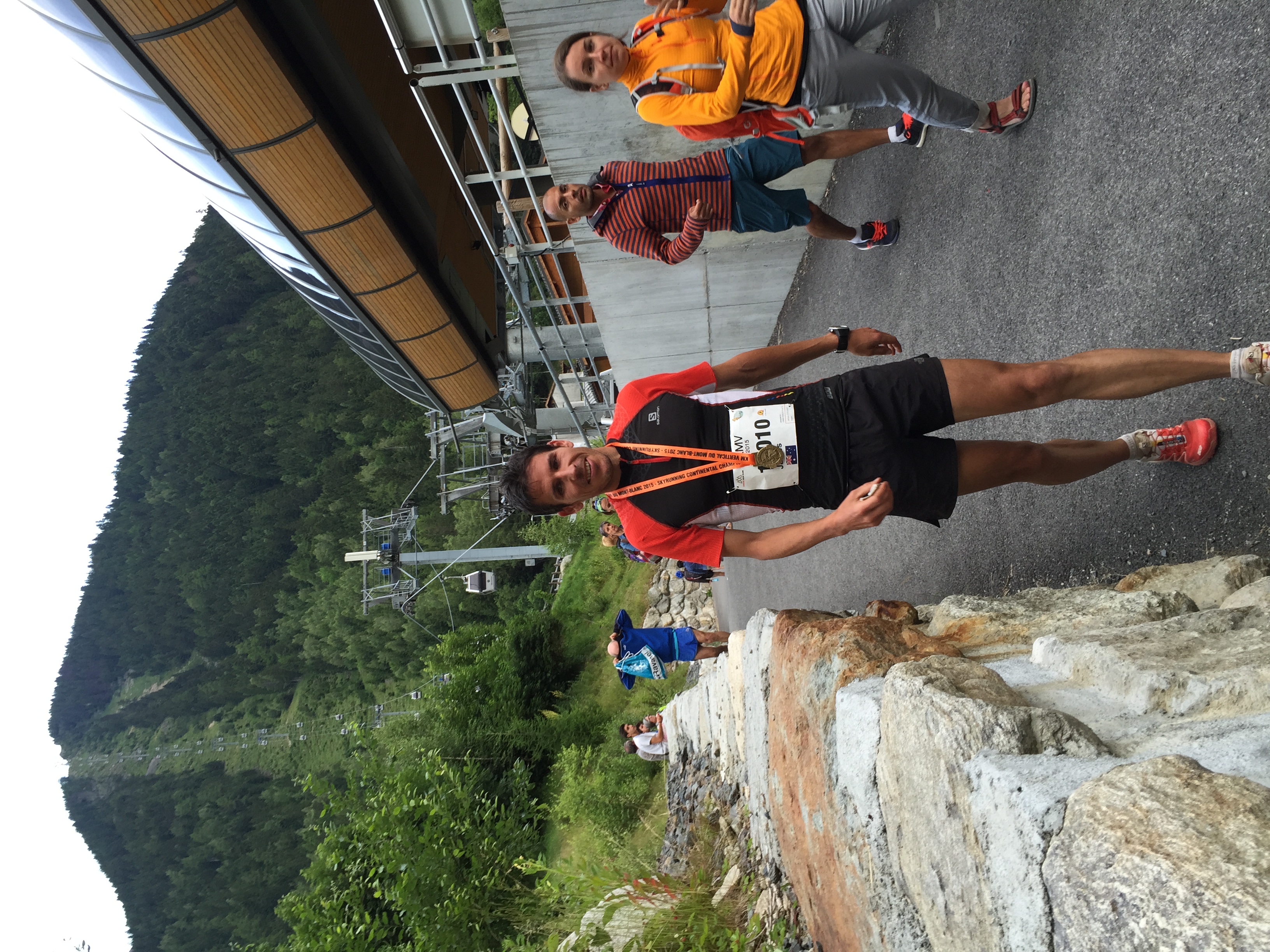 Post Vertical KM European Championship race in 2015 where I competed with the world's greatest athletes in the elite race
I knew I had significant potential in longer distances as I had come 21st out of 2000 runners in the Mont Blanc Marathon in France against some of the best trail runners in the world off of just my VK training. I thought to myself imagine what I could achieve if I actually trained properly for ultras? But the thought of running ultramarathons terrified me, because I knew I was still managing my body carefully. I needed more time but I was burning out from the high intensity focused VK world.
I needed a break from competition and instead I took time away from the sport. I just went adventuring in the mountains for a good part of 4 years with my camera in hand building the aerobic base I would need to run ultras in the future. I ran a few stairs climbs in Taiwan at the time with a few short builds, but largely I kept to my own adventures. By being less focused on the racing side of the sport I could find the enjoyment in just being patient with myself and my body, and in the end, that made me into an elite endurance athlete anyway.
I would car camp for three months at a time in the summer of Europe, exploring the alps without much of a plan. I'd drive to a place that looked interesting and then climb up a trail and get an eye for what was there and where I wanted to explore next. I would take thousands of pictures a day and do it all again a day later. There would be days of rest, swimming in alpine laps, but it was months and months of constantly moving around. Those experiences in the mountains at low intensity and having fun actually turned me into a serious ultra-athlete on its own, and then I realised the power of a strong low-intensity built aerobic base combined on top of a strong vertical focused training foundation. I saw my body transform and the years of tiny scrawny muscles, had chiselled into a strong athletic body. By learning the process and embracing it, it still made me really good. I wasn't obsessed or focused on becoming elite, it just happened as an outcome of being passionate about getting myself functional and healthier. I was obsessed with the mountains and moving my body efficiently and now I could apply that to longer and harder races.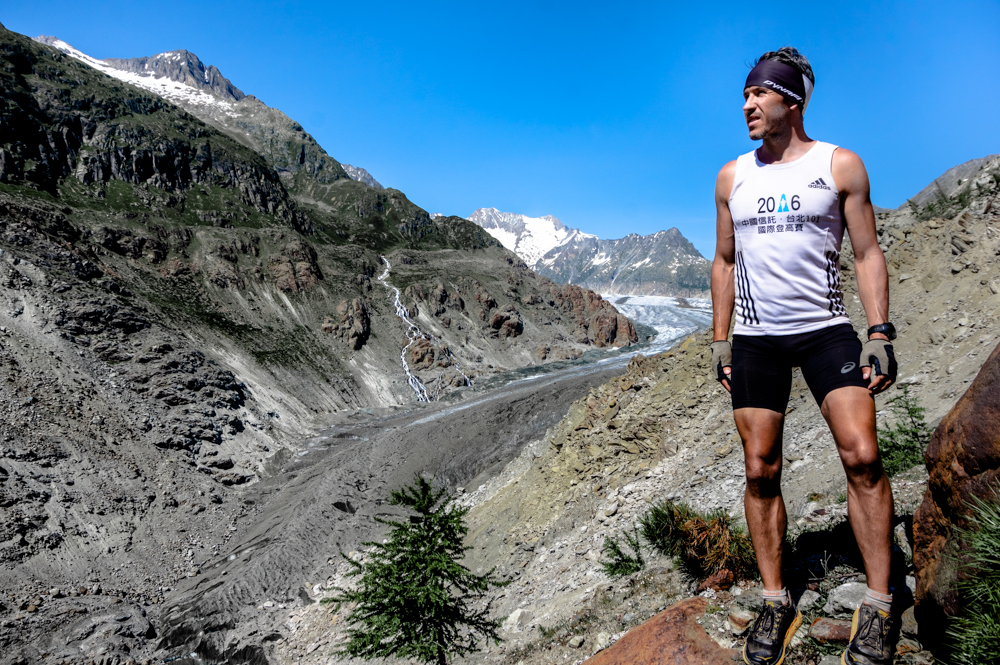 The long days adventuring in the alps at low intensity built strength throughout my body
I returned to racing in 2019 and off of only 10 weeks training I climbed the Grouse Grind trail in North Vancouver 18 times in 19 hours during the Multi-Grouse Grind Challenge. This was 50km of uphill hiking for 14,500 meters vertical gain. I exceeded my expectations. I then opened up my coaching service and began to work with athletes who wanted to also race the Multi-Grind challenge.
In 2021, I finished my first 100km race finishing 1st in the Vancouver 100, one of the toughest 100km race courses in the world after applying all the principles I had setup for my coaching practice. I finished a mere 16 mins short of the race record in 13hrs 56mins.
While I don't have a long list of ultra-performances, I hope to finish more in the future now as long as my body complies. It has been a rocky road since 2021 and I've had to explore developing more specific focused rehabilitation on the right side of my body that is still a constant source of frustration since my early days. I know what it takes to train for and compete at a high level in ultras, but we're still all limited by the body to various degrees. I'm still working toward a great future in the sport and also helping others to get there too.
Adversity made me dig deeper and to find the passion to really nerd out on training science. Since I wasn't the best, I was highly determined to extract every bit of potential out of my body that I could. I've spent years experimenting with different training approaches, and studying the best coaches and athletes in the world. What they use, how they think, and how they approach their bodies, their training and just experiencing the mountains in general. I've learnt so much from so many people and I'm greatly shaped by a combination of my own journey and those shining lights in the world of endurance sport. I thank them for leading the way.
I've had to overcome a lot and as a result I've experienced some light at the end of the tunnel that did allow me to compete strongly. This journey gives me a unique perspective as a trail running coach, because I truly and deeply understand adversity, how to work through it, deal with it mentally, and it also gives me perspective during the good times to value the health of the body and what it offers when everything is in order. It also gives me wisdom and perspective on how to help people who are facing similar challenges, and to better avoid these problems for beginner athletes.
I've experienced both sides of the coin – a broken down dysfunctional body requiring many years of struggle – before emerging through to develop into an athlete that started to reach his full potential. I know what it's like to be constantly beaten down and struggling for answers over months and years. I know what it's like to be a burgeoning and progressive intermediate runner looking to progress and develop endurance, resilience and fitness. I know what it's like to reach and race at the elite level. It took over a decade as a trail runner before my body was even functional enough to survive an ultramarathon – let alone compete for a win at elite standards. All these progressions up the ladder required patience, diligence, and a fire inside to keep going.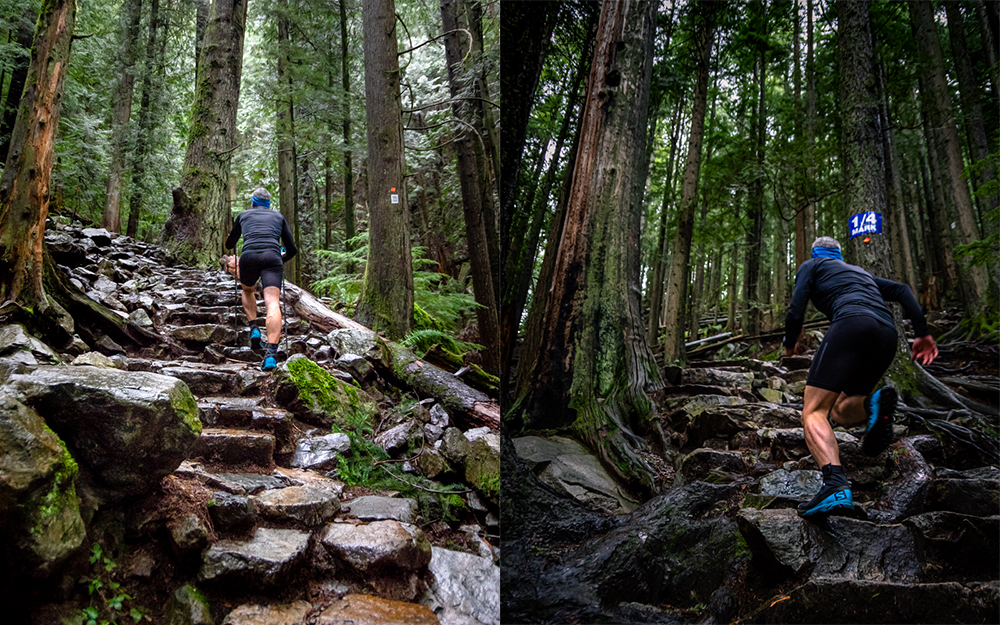 It really made me into a coach that values success because the good times may not always be there. It also helps me to understand how to get people moving out of their sedentary lifestyles who may not have a history of fitness from a young age. I started moderately late, but I've also worked with people who haven't got started until after 40, 50 or even 70 years of age! It's never too late!! I really wish I knew now what I know back when I was starting – as I would have saved myself a lot of time and stress and been able to advance faster. While I often had to learn the hard way, its my hope to help people avoid the same obstacles I faced and help them through this process even faster than I had to endure.
Everything I do with Couch to the Summit Performance Coaching is focused on the long-term outcomes, rather than short-term gratifications. I am here to help you discover that the journey doesn't have to be intimidating, and that small steps in the right direction can snowball exponentially into great outcomes in the future.
With hard work and dedication this pathway is possible for many people. I have dedicated myself to working hard and building a consistent base of fitness without wearing myself into the ground. This has been a long process over a decade now, working to get every inch out of performance I could achieve but placing key focus on ensuring my health is not compromised by my endurance activities. I feel fitter and healthier in my 40's than at any stage in my 20's and 30's. I can help athletes rise to the top through similar principles and that is currently my passion today. I look forward to working with you.